Kondaas is one of India's fastest-growing rooftop solar companies, with more than 10,000+ satisfied clients. We are able to deliver specially designed solar system installations since we are aware of our client's energy needs. At Kondaas, we employ our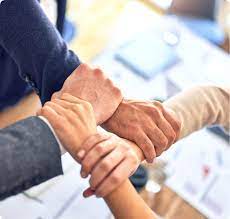 specialized Kondaas Sales Platform to improve customer service and transform the Indian solar industry. With the help of this platform, our channel partners may quickly and easily create a unique solar system.
Anyone with no prior knowledge of solar energy can utilize the platform thanks to its simplicity. Anyone with a strong network and business development talent can become one of our channel partners thanks to the numerous training programs we provide for our solar channel partners.
Interested Applicants may submit the EOI by mail @ kondaasdealers@gmail.com with the Subject Line "EOI for Association as a Channel Partner" along with the filled application and the documents duly signed. Once your application is shortlisted, we will send you our complete business proposal. The initial association will be for a period of one year which can be renewed on the basis of performance.
The Complete Process is very simple. Below we have listed the details for your Understanding: