Introduction
In a world that's increasingly conscious of environmental impact and sustainability, solar streetlights have emerged as a shining beacon of hope. These innovative lighting solutions not only brighten up our streets but also lighten the load on our planet. With the power of the sun harnessed to illuminate the darkest corners of our cities, we find ourselves on the cusp of a brighter, greener future.
The Solar Street Light Revolution
The rise of solar streetlights is nothing short of a revolution. These eco-friendly beacons, powered by the sun's inexhaustible energy, have transformed how we light up our urban spaces. No longer are we solely dependent on conventional grid-connected lights, which come with hefty electricity bills and a significant carbon footprint.
The Magic Behind Solar Street Lights
At the heart of solar streetlights are photovoltaic cells that work tirelessly to convert sunlight into electricity. This energy is stored in batteries, ensuring that streets can stay lit even on cloudy days or during the night. As the sun sets, these lights gracefully come to life, offering a warm, inviting glow that not only enhances safety but also creates a sense of comfort for pedestrians and motorists alike.
Eco-Friendly Illumination
One of the most remarkable aspects of solar streetlights is their eco-friendliness. By relying on the sun's energy, they drastically reduce carbon emissions and the strain on our power grids. This results in a cleaner, more sustainable environment for all of us to enjoy. Moreover, the reduction in electricity consumption translates into significant cost savings for cities and municipalities.
Enhancing Safety and Security
Safety is a primary concern when it comes to street lighting, and solar streetlights are not just about energy efficiency. They also contribute to making our streets safer. Proper illumination deters crime and accidents, ensuring that both pedestrians and motorists can move around confidently, day and night.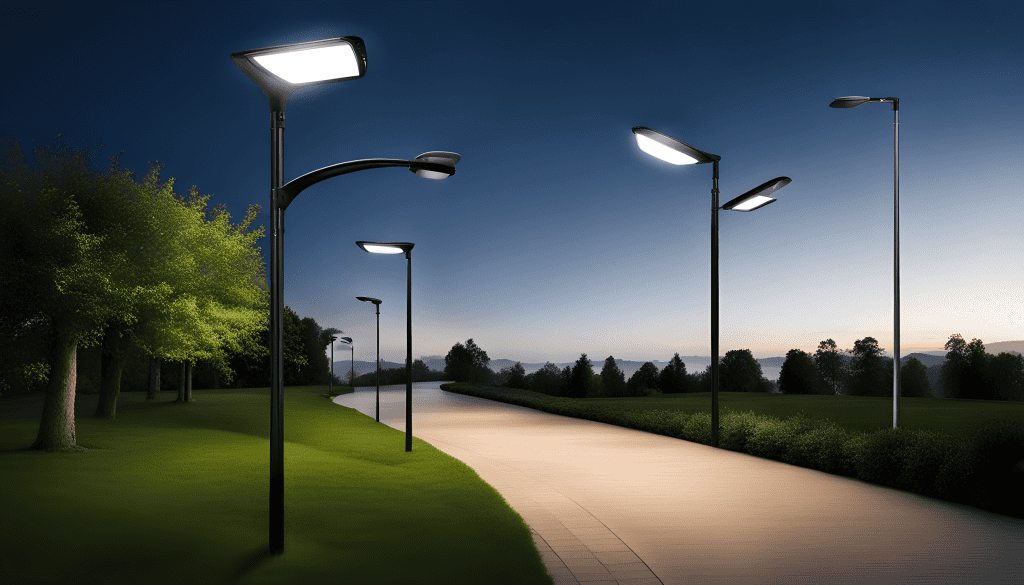 A Brighter, Greener Tomorrow
As we move forward in the 21st century, solar streetlights serve as a potent reminder of our ability to innovate and adapt to the changing needs of our planet. They brighten our lives in more ways than one, illuminating our streets while reducing our environmental impact. Sunshine on the streets isn't just a metaphor; it's a reality, thanks to the magic of solar lights.
Conclusion
The solar street light revolution is undeniably making our lives brighter. It's an embodiment of sustainable progress and a greener tomorrow. As we continue to embrace this technology, we illuminate not just our streets but also the path toward a more environmentally friendly and energy-efficient world. Solar lights are indeed the sunshine we've been waiting for on our streets, and they're here to stay.
Kondaas is regarded as the best solar company in Kerala. Being a leading solar company in a region like Kerala, which receives ample sunlight throughout the year, is a significant achievement. Providing reliable and efficient solar energy solutions can have a positive impact on the environment and help reduce electricity costs for individuals and businesses. If you have any questions or need assistance with anything related to solar energy or your business, feel free to ask, and we'll be happy to help!
Stay tuned with Kondaas