Introduction
As the world grapples with the pressing need for clean and sustainable energy sources, innovative solutions are emerging from the intersection of technology and nature. One such groundbreaking concept is the deployment of floating solar panels on the open seas. This visionary approach not only maximizes the use of available resources but also presents a promising path toward a more sustainable and renewable future
Harnessing the Power of the Open Seas
The Earth's oceans cover about 71% of its surface, providing an enormous, untapped potential for clean energy generation. Floating solar panels, also known as "photovoltaics," harness this potential by placing photovoltaic panels on water bodies, from large reservoirs to the open ocean.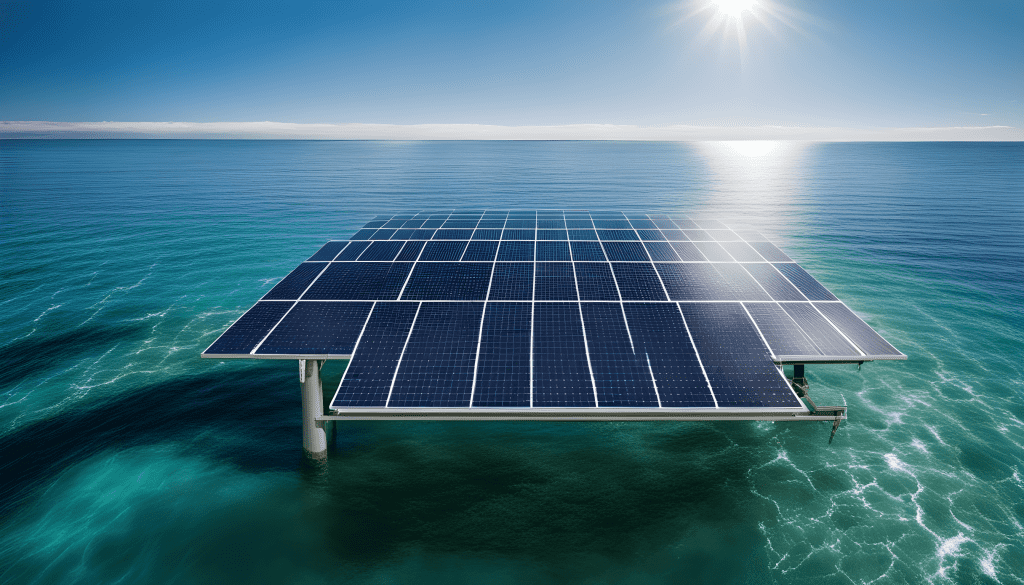 The Vision of Ocean-Based Solar
Limitless Space:
Unlike land-based solar farms, which can consume vast stretches of land, ocean-based solar panels take advantage of the vast, open spaces of the sea. This approach does not compete with other land uses and offers unlimited potential for expansion
Enhanced Efficiency:
Water has a cooling effect on the solar panels, increasing their efficiency compared to those on land. Additionally, the reflection of sunlight from the water's surface onto the panels can further boost energy output.
Reduced Environmental Impact:
By utilizing open waters, floating solar panels reduce the environmental impact of land use and can provide co-benefits, such as reducing evaporation in reservoirs or protecting marine ecosystems.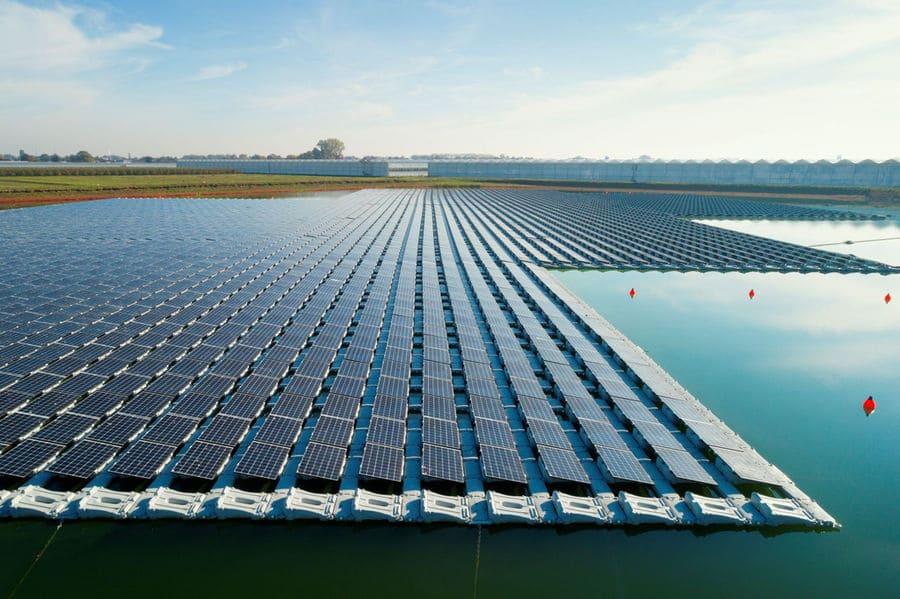 Challenges and Innovations
While the vision of ocean-based solar is compelling, it comes with its unique set of challenges:
Harsh Marine Environment: Solar panels must endure saltwater exposure, waves, and corrosion. Innovations in materials and designs are crucial to ensure the panels' durability in these conditions.
Maintenance and Access: Maintenance and repair of ocean-based solar panels present logistical challenges. Drones and autonomous vessels are being explored to address these issues efficiently.
Sustainability: Sustainability is key, especially for open ocean projects, as marine life and ecosystems must be protected. Innovative designs and careful planning can mitigate any adverse effects.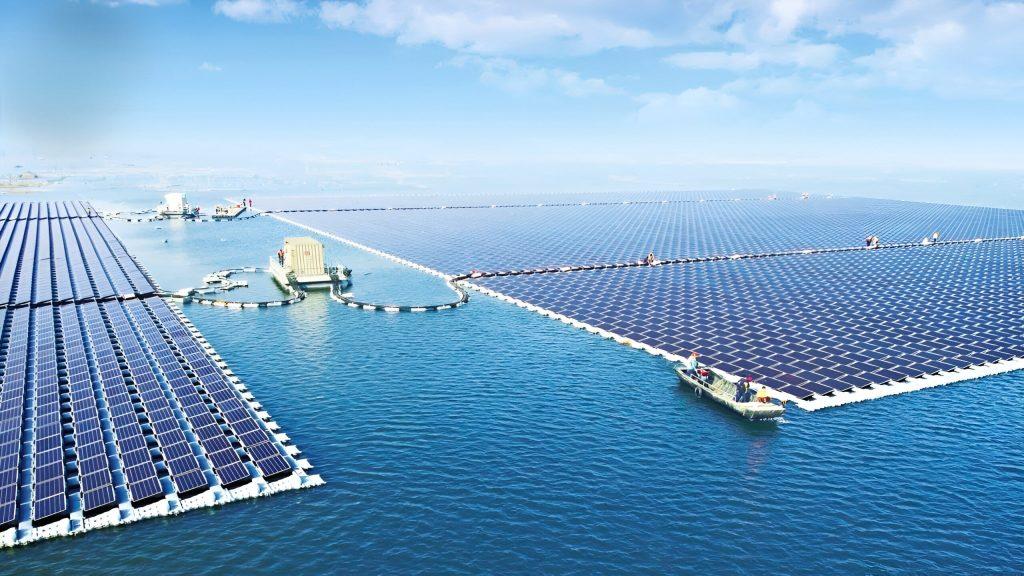 Conclusion
Sailing towards sustainability with the future plans of floating solar panels on oceans is an inspiring journey into the uncharted waters of renewable energy. By harnessing the immense potential of the seas, we can pave the way for a greener, more sustainable future. While challenges persist, innovative solutions and a shared commitment to protecting our planet make the dream of ocean-based solar power a tangible and promising reality. This vision embodies not just the future of clean energy but also a sustainable and harmonious coexistence with our natural world.
Kondaas is regarded as the best solar company in Kerala. Being a leading solar company in a region like Kerala, which receives ample sunlight throughout the year, is a significant achievement. Providing reliable and efficient solar energy solutions can have a positive impact on the environment and help reduce electricity costs for individuals and businesses. If you have any questions or need assistance with anything related to solar energy or your business, feel free to ask, and we'll be happy to help!
Stay tuned with – Kondaas