Introduction
In a world where sustainability and aesthetics harmonize, solar trees have emerged as a brilliant innovation that combines the beauty of nature with the power of renewable energy. These enchanting structures are changing the way we perceive and utilize solar technology, offering shade, power, and a touch of magic to our surroundings.
Harnessing the Sun's Energy
Solar trees, in essence, are artistic installations that mimic the form and function of natural trees while also serving as efficient solar power generators. They consist of tall, branch-like structures, equipped with solar panels in the form of leaves. These "leaves" capture sunlight and convert it into clean, renewable electricity.
Aesthetic Appeal
One of the most captivating aspects of solar trees is their aesthetic appeal. Unlike traditional solar panels, which are often placed inconspicuously on rooftops or open fields, solar trees are designed to enhance the visual appeal of their surroundings. They can be found in public spaces, parks, and even residential neighborhoods, providing a stunning and eco-friendly addition to the landscape.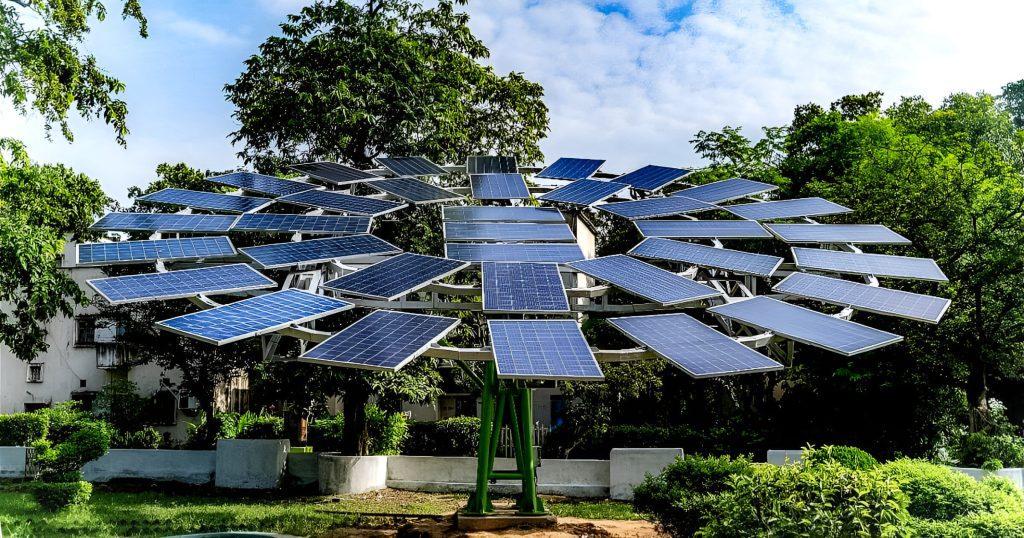 Benefits of Solar Trees
The magic of solar trees lies not only in their appearance but also in the numerous benefits they offer:
Renewable Energy Generation : Solar trees generate clean, sustainable energy, reducing our reliance on fossil fuels and decreasing greenhouse gas emissions. They contribute to a greener and more environmentally responsible future.
Shaded Gathering Spaces : Solar trees provide shade beneath their canopy, making them ideal for public spaces, parks, and outdoor events. They offer a comfortable, shaded area for people to relax and recharge while enjoying the outdoors.
Educational Opportunities: Solar trees can be used as educational tools to raise awareness about renewable energy and sustainability. They serve as a visual reminder of the importance of environmental consciousness.
Artistic Expression : The design of solar trees allows for artistic expression and creativity. These installations can be customized to blend seamlessly with their surroundings, becoming both functional and beautiful pieces of art.
Enhanced Landscapes: Solar trees contribute to the beautification of urban areas and landscapes, promoting a more attractive and appealing environment for residents and visitors alike.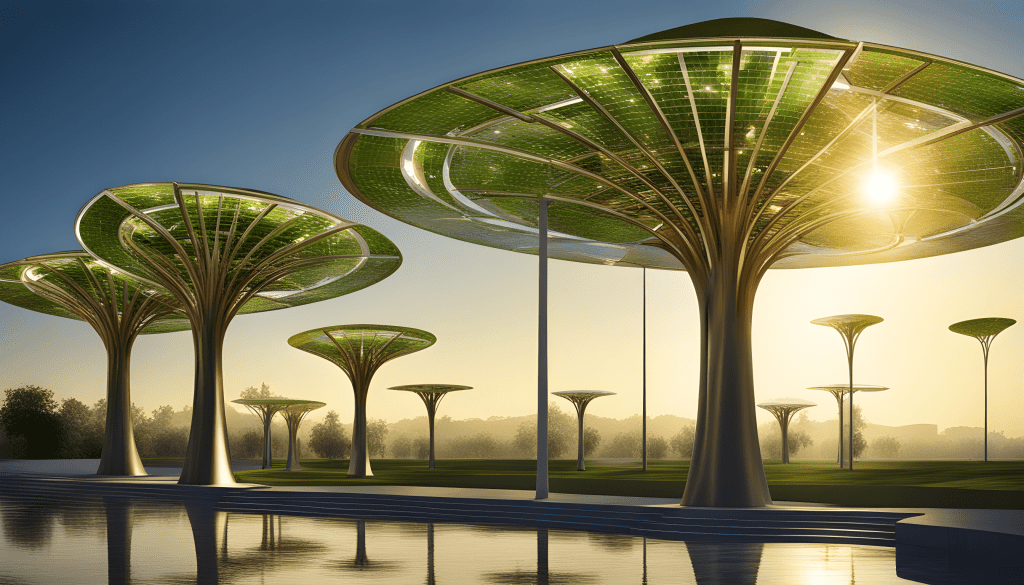 Conclusion
A Bright Future with Solar Trees
As the demand for clean energy and sustainable urban planning grows, solar trees are becoming an increasingly vital part of the landscape. These magical structures exemplify the fusion of technology and nature, showing us that environmental consciousness and aesthetic beauty can coexist. Shade, power, and beauty – solar trees offer all this and more, making them a shining example of how innovation and creativity can bring about a brighter, more sustainable future. As we continue to embrace clean energy solutions, solar trees stand as a symbol of the enchanting possibilities that lie ahead in our pursuit of a greener, more harmonious world.
Kondaas is regarded as the best solar company in Kerala. Being a leading solar company in a region like Kerala, which receives ample sunlight throughout the year, is a significant achievement. Providing reliable and efficient solar energy solutions can have a positive impact on the environment and help reduce electricity costs for individuals and businesses. If you have any questions or need assistance with anything related to solar energy or your business, feel free to ask, and we'll be happy to help!
Stay tuned with Kondaas