Introduction
The silent sentinels of the cosmos, space satellites, are essential tools for Earth's exploration, communication, and scientific research. Yet, these satellites orbiting far above our planet face a unique challenge – they must operate in the vacuum of space, exposed to extreme temperature variations and complete darkness. To power the cosmos and provide uninterrupted functionality, solar panels play a crucial and often unsung role in space satellite projects.
The Importance of Solar Panels in Space
Solar panels in space are not a mere luxury; they are a necessity. These cutting-edge devices are meticulously designed to harness the boundless energy of the sun to generate electricity for satellites. The role they play is pivotal for several reasons:
Reliable Power Source : In space, there are no power outlets or batteries that can be easily replaced. Solar panels ensure a constant source of power to run the satellite's systems, including communication equipment, scientific instruments, and propulsion.
Sunlight in Space: Despite the challenges of space, there is one constant – the sun. Solar panels provide a steady stream of energy as long as the satellite is exposed to sunlight, making them an ideal choice for an energy source.
Endurance in Harsh Environments: Solar panels must withstand extreme conditions, from the freezing cold of space to the searing heat when facing the sun. Their design and materials are carefully chosen to ensure durability.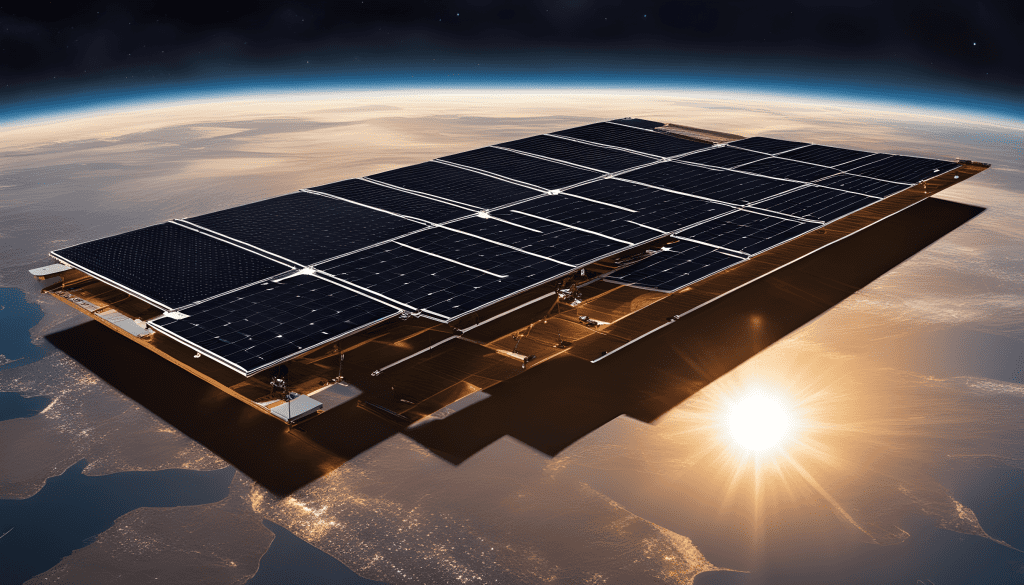 How Solar Panels Work in Space
The operation of solar panels in space is a testament to human ingenuity. They consist of solar cells, typically made of silicon, which absorb sunlight and convert it into electrical energy. These solar cells are arranged on large, flat arrays to maximize surface area for sunlight absorption.
One unique feature of space solar panels is their ability to pivot or adjust their orientation to face the sun continuously. This tracking system ensures that they capture the maximum amount of sunlight, even as the satellite moves in its orbit.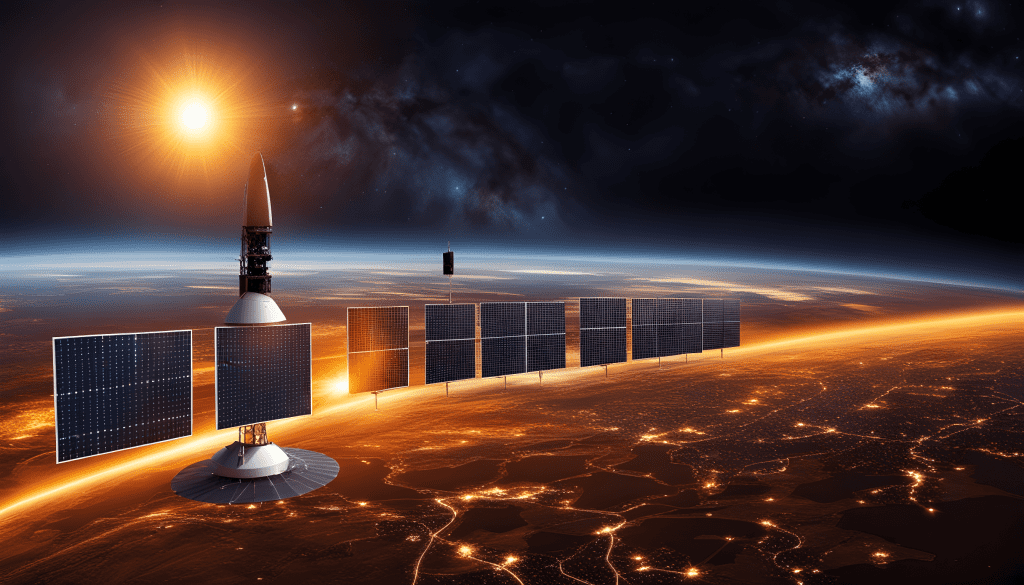 Innovations in Space Solar Technology
The space industry continually pushes the boundaries of solar panel technology. Recent advancements have focused on increasing the efficiency of solar cells, developing new materials that can withstand radiation, and reducing the weight of panels while maintaining their durability. These innovations not only improve the power generation capabilities of satellites but also reduce the overall cost of space missions.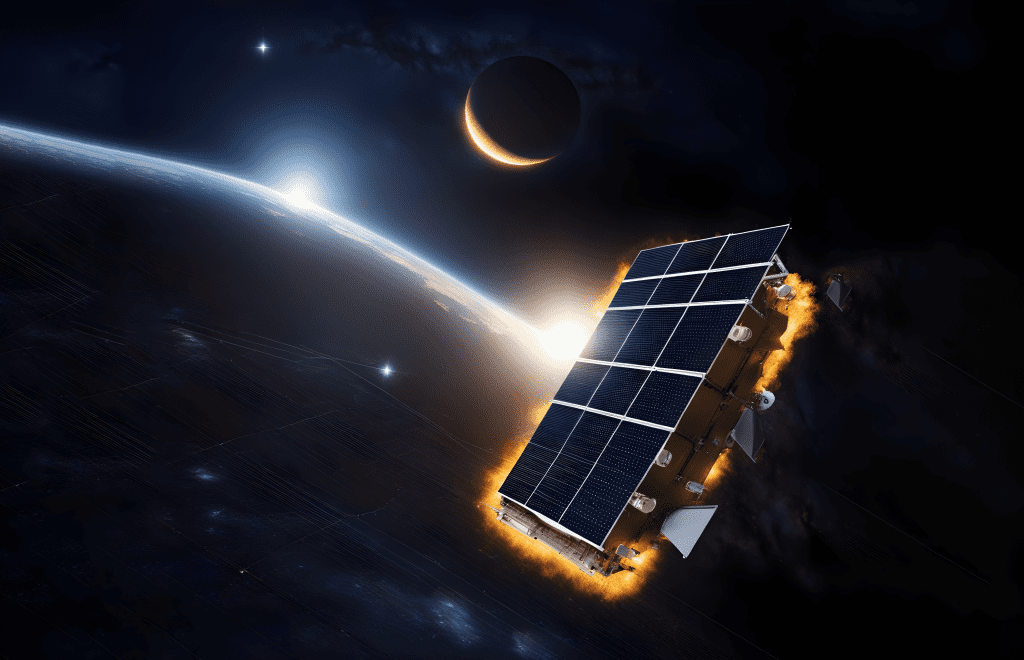 Conclusion
In the vast expanse of space, solar panels are the unsung heroes, quietly working to provide the energy that keeps satellites operational. As space exploration and communication continue to expand, the importance of these remarkable devices cannot be overstated. Solar panels are not just the power source for space satellites; they are the lifeline that keeps our connection to the cosmos alive, powering the future of exploration and discovery.
Kondaas is regarded as the best solar company in Kerala. Being a leading solar company in a region like Kerala, which receives ample sunlight throughout the year, is a significant achievement. Providing reliable and efficient solar energy solutions can have a positive impact on the environment and help reduce electricity costs for individuals and businesses. If you have any questions or need assistance with anything related to solar energy or your business, feel free to ask, and we'll be happy to help!
Stay tuned with – Kondaas